ONLINE ONLY programme
Our Online Only Programme is the offshoot of our hugely popular face to face programme in Bondi Junction, Chatswood, Dee Why and Mosman.
After 23 years successfully supporting 1000's of students to conquer their HSC across our 4x Sydney campuses, comes our newest campus, the "Virtual Campus"!  
We recognise that an online only programme take much more than video lessons and self-guided resources to keep a student interested, engaged and making progress throughout their HSC year.
Our online platform provides an environment of collaboration between your child and our team of highly experienced HSC Markers and Coaches, ensuring that they see improvements across EVERY aspect of their HSC campaign. From Subject Support and Study Skills to Exam Training, Motivation, Time Management, Goal Setting and more!
The online portal and access to HSC markers made my HSC year so much more manageable and I felt in control of each of my subjects. Listen to the advice of the Coaches and you can't go wrong!
Student (HSC 2018)
What is included?
Feedback from HSC experienced markers in over 15 subjects.

Feedback from HSC experts on a student's planning and time management strategy, study technique & engagement with their goals.

A Virtual Coach to support students every day via Live Chat, ensuring that they overcome their challenges, stay motivated and utilise resources effectively.

Motivational calls to keep students accountable to making progress and operating in the right mindset.

Access to fun and easy to use study tools to support students with essay writing, memorisation/visualisation of the syllabus and planning/time management.

Video lessons & 1000s of practice quizzes across 15 subjects

Online HSC Mock Exams in July and October in preparation for the Trials and HSC Monthly prizes which reward a student's effort and engagement.

Welcome Pack sent to your home, including your very own study tools.

Tools and support for parents so that you can encourage your child across this important year.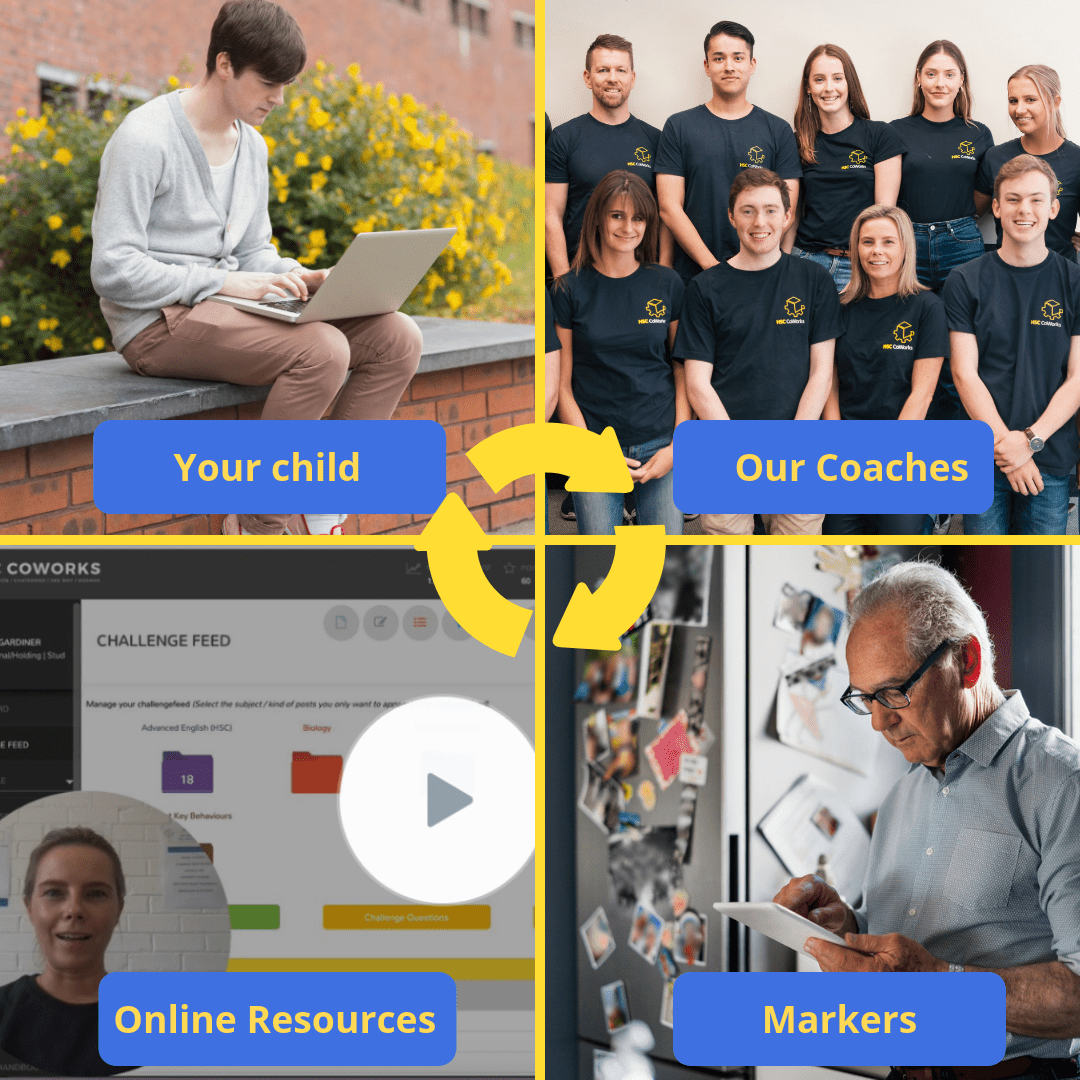 Receive expert feedback on your Planning, Study Technique & submissions in 15 subjects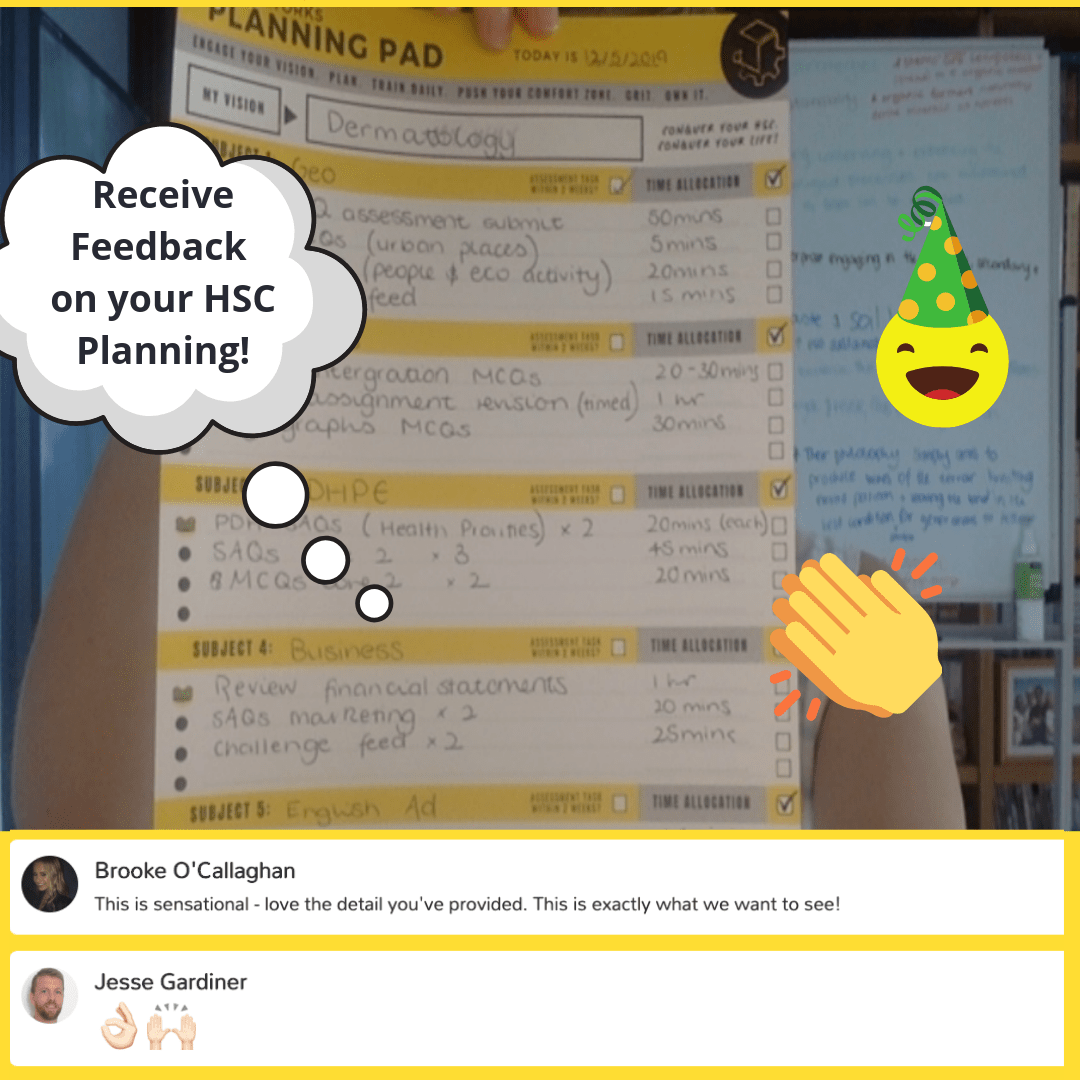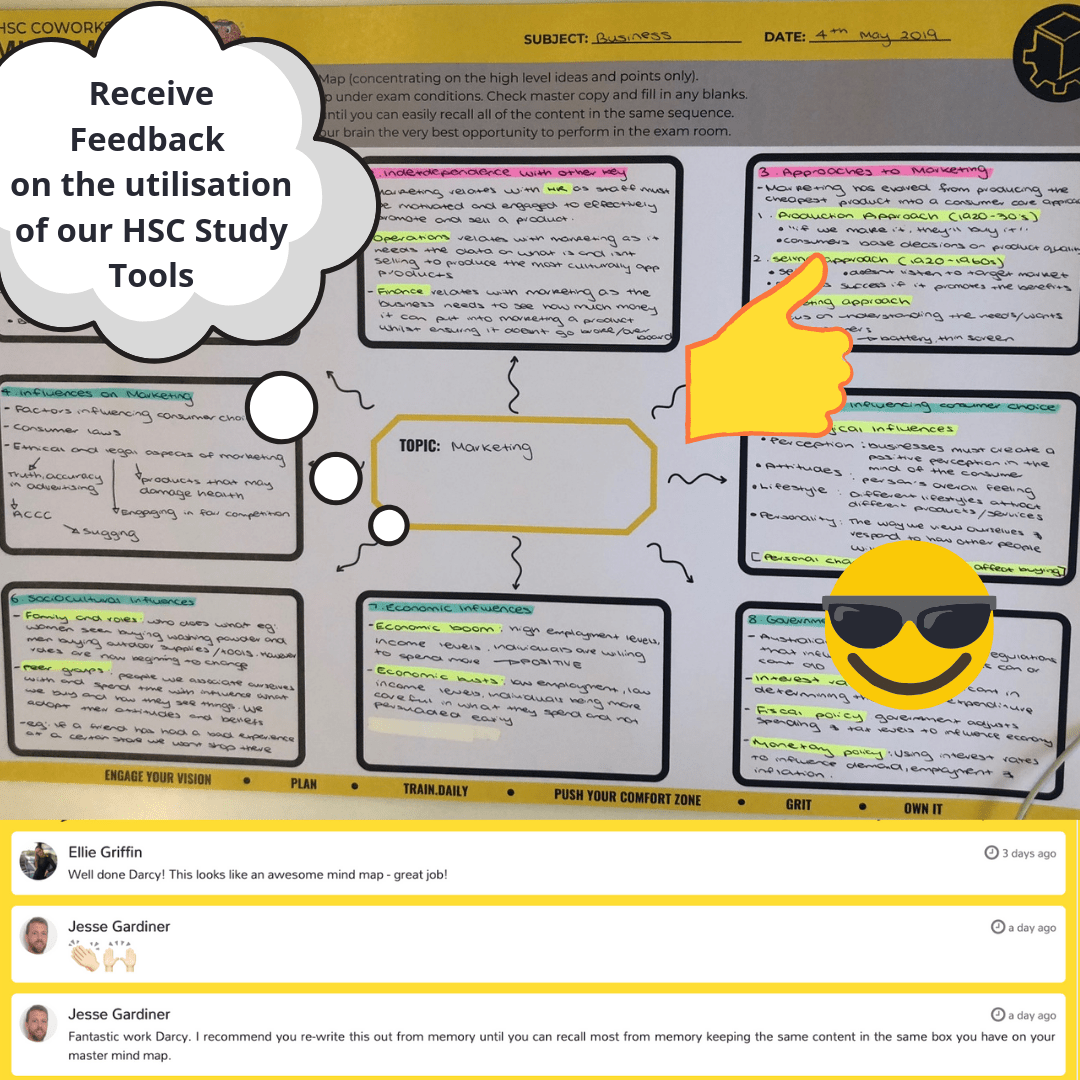 The most important step for anyone to overcome the attraction of instant gratification (Netflix, social media, sms, youtube, snap chat etc) is to be firm on the benefits of delaying that gratification. If there is any vagueness or uncertainty around what the benefits are of sacrificing the instant gratification the alluring digital device will win.
Whilst the HSC examinations could be seen by some to be an 'unfair' testing system or an obstacle getting in the way of the 'excitement' of your last year of school, we see it as a fantastic opportunity to develop the skills which you will need for the next stage of your life. Whether that be University, an Apprenticeship, GAP year, building your own business etc.. 
My teacher is no good. I can't write essays. I have too much homework. You don't understand how hard this is.
If this is sounding all too familiar to you, then it's likely you have a child sitting the HSC in the next 2 years. Don't worry… you are not alone.
CONTACT US
Our HSC Specialists are ready to take any question you have about the HSC process and how your child can take control of their Year 11 and 12 to achieve the results which they deserve.
1300 967 890 | coaching@hsccoworks.com.au
Our locations
Level 2, 175 Oxford Street, Bondi Junction
Level 2, 6 Spring Street, Chatswood
Level 3, 685 Pittwater Road, Dee Why
Level 2, 1-3 Gurrigal Street, Mosman
Virtual Campus | Online Programme